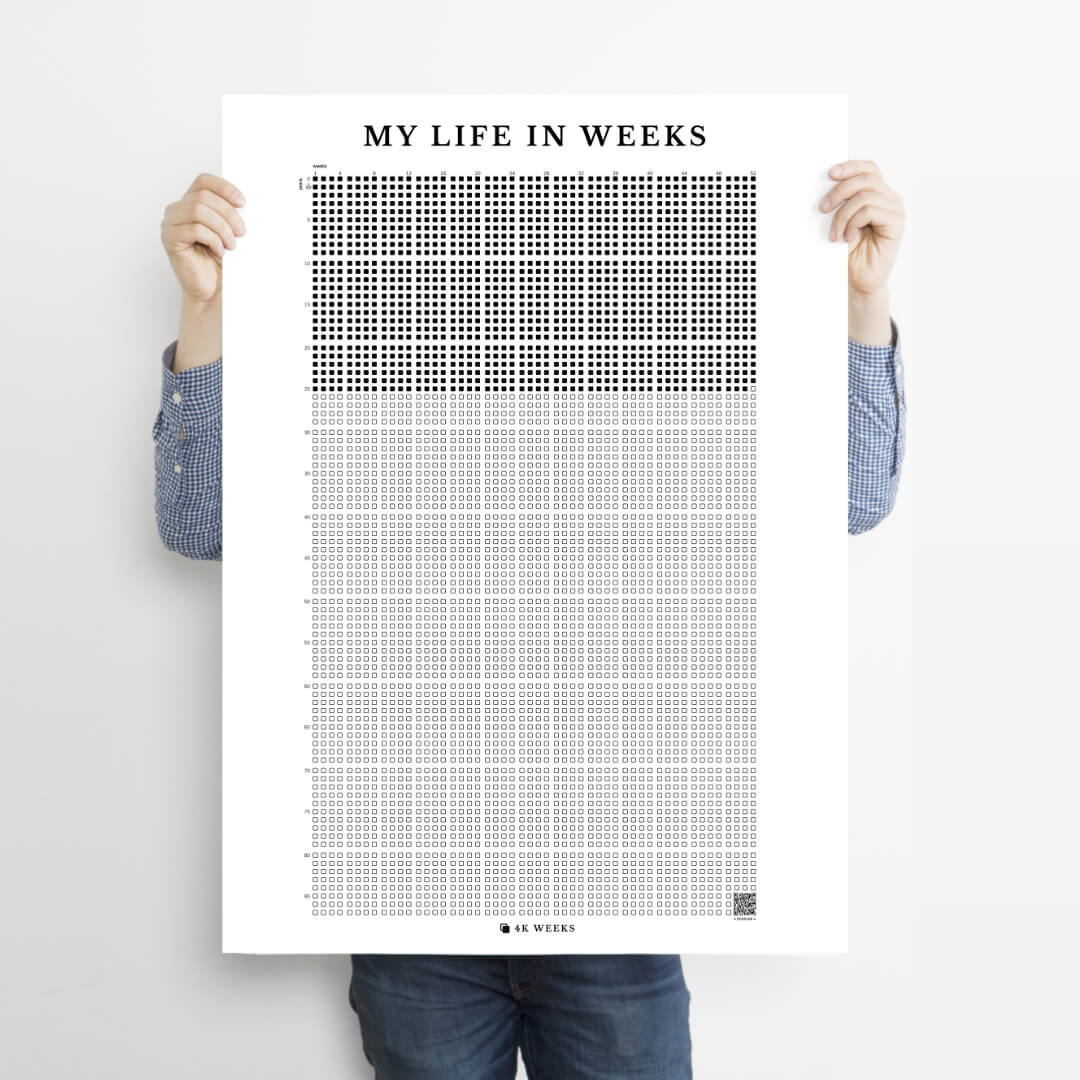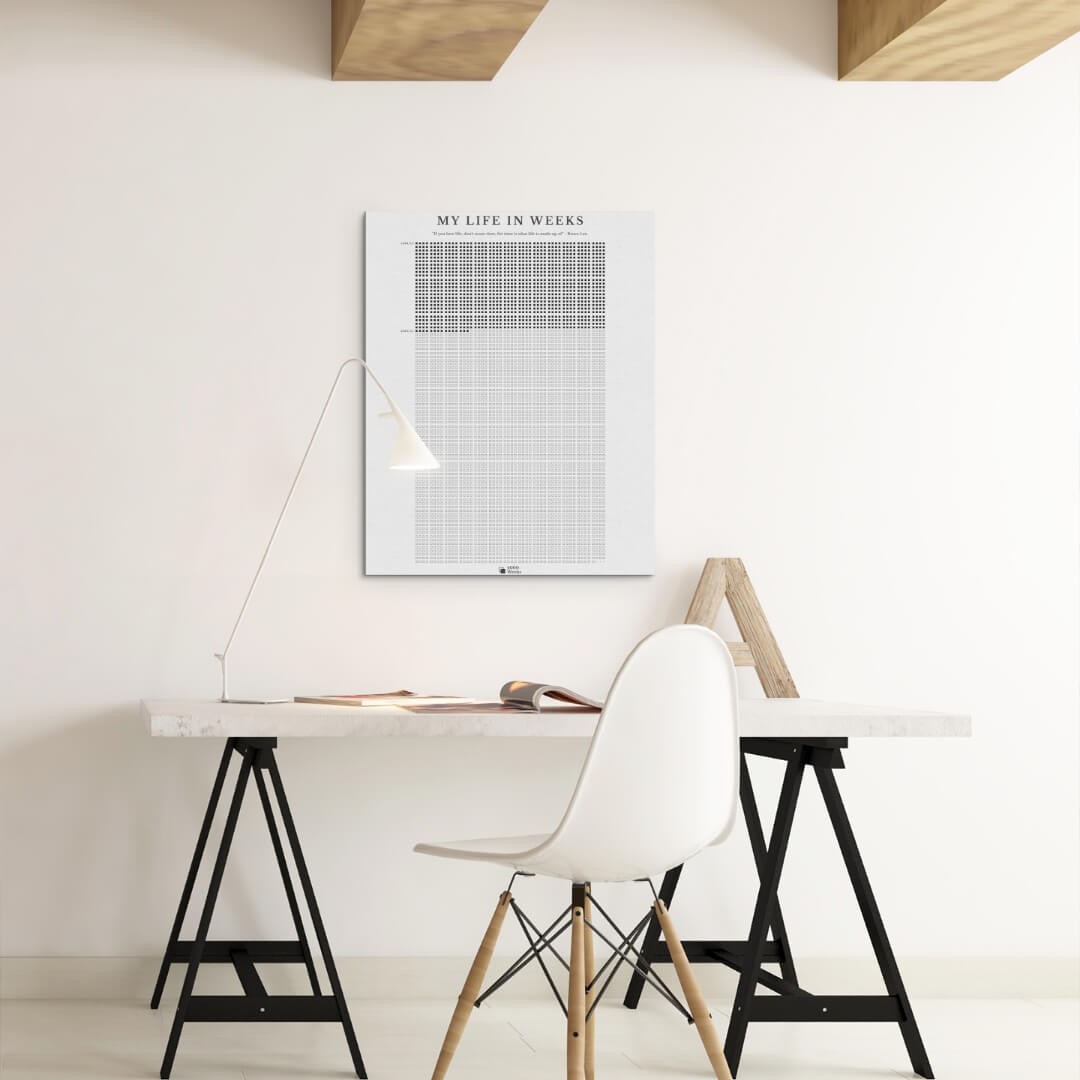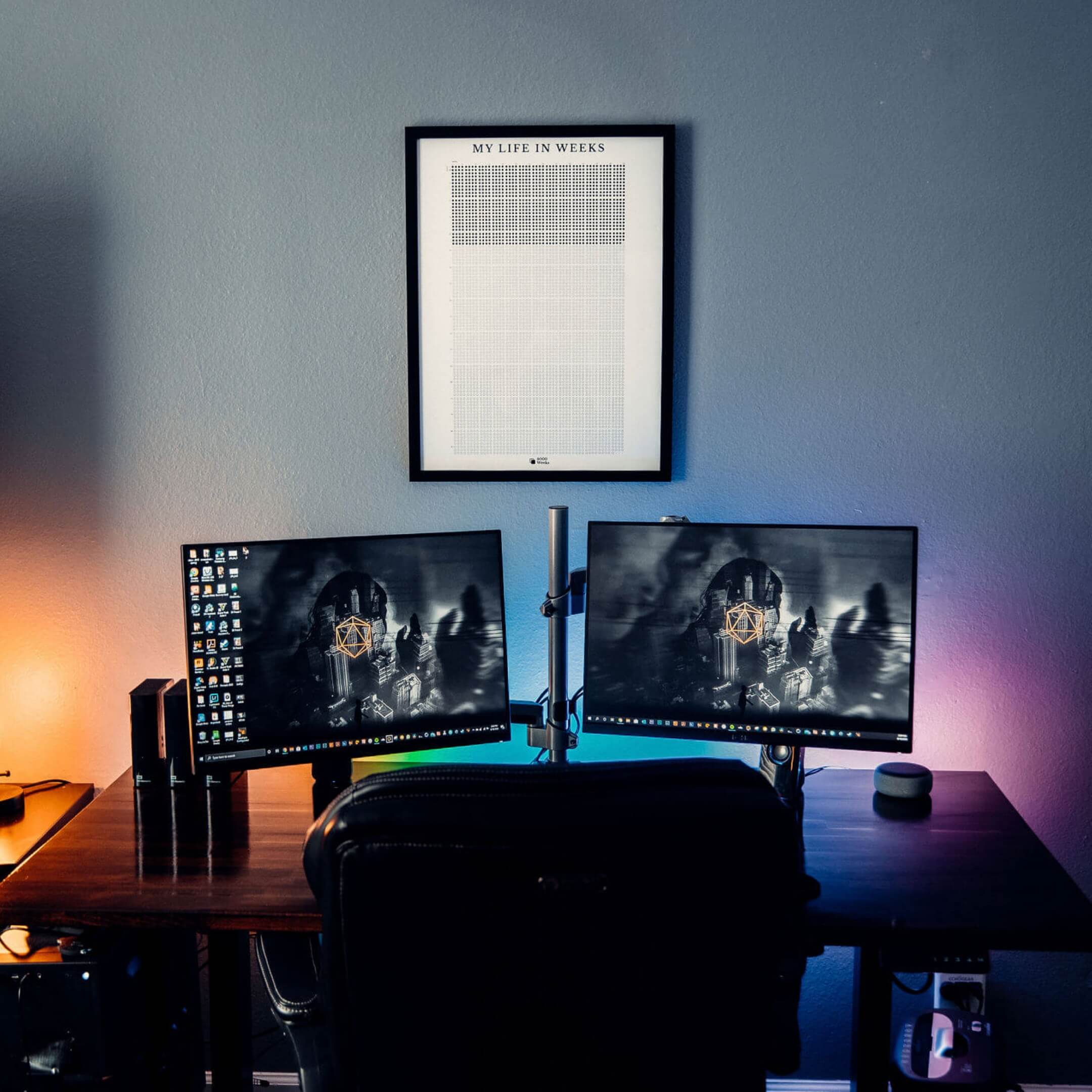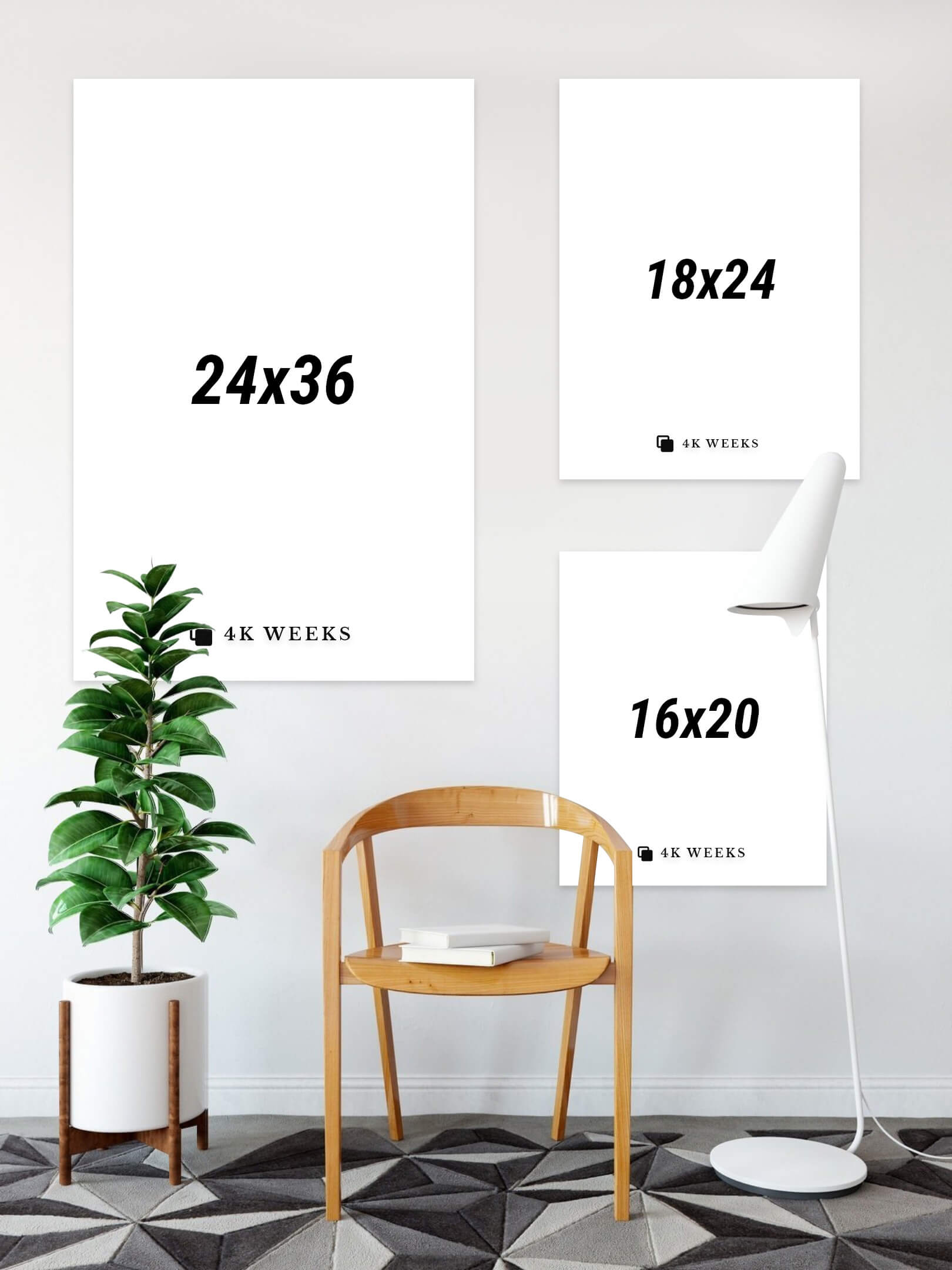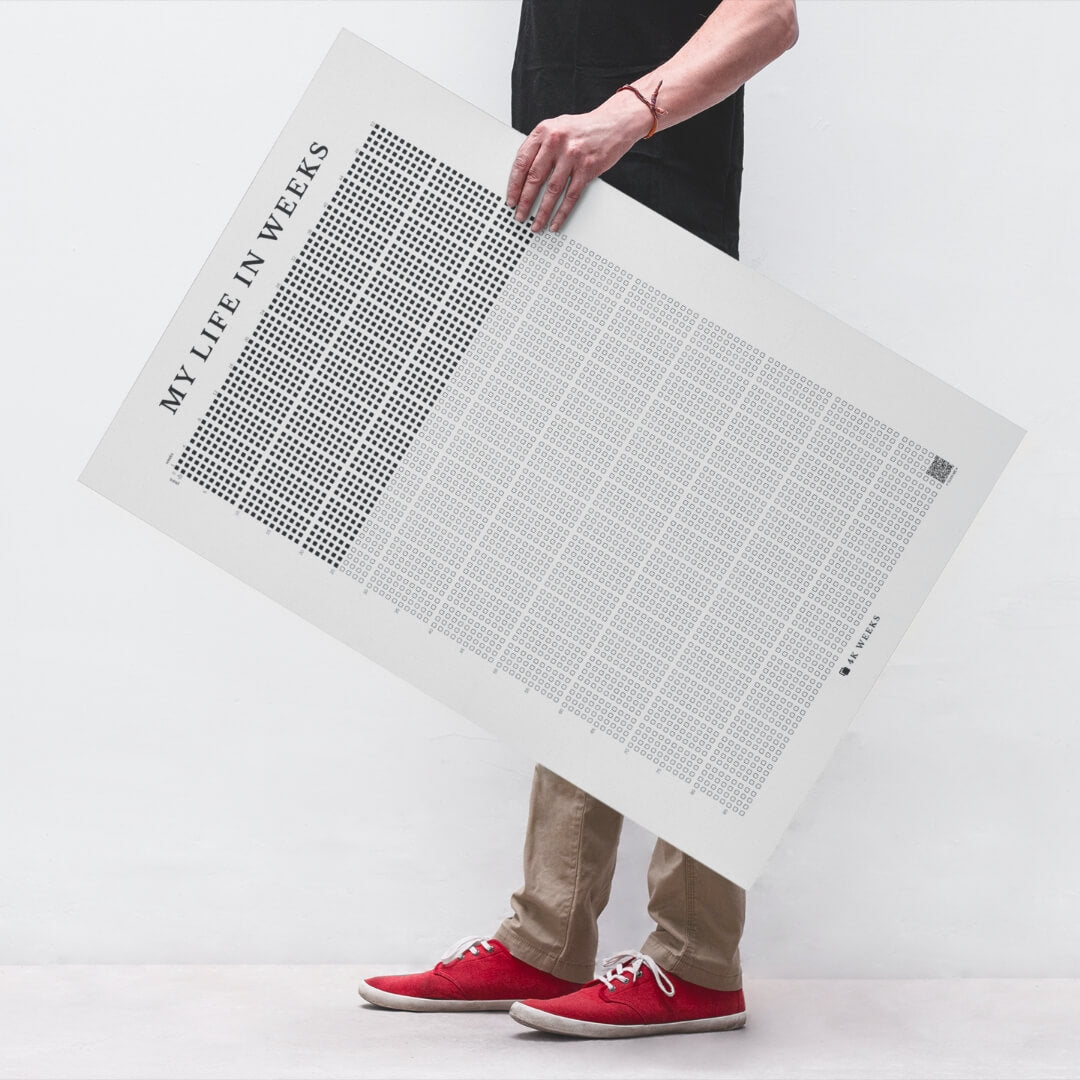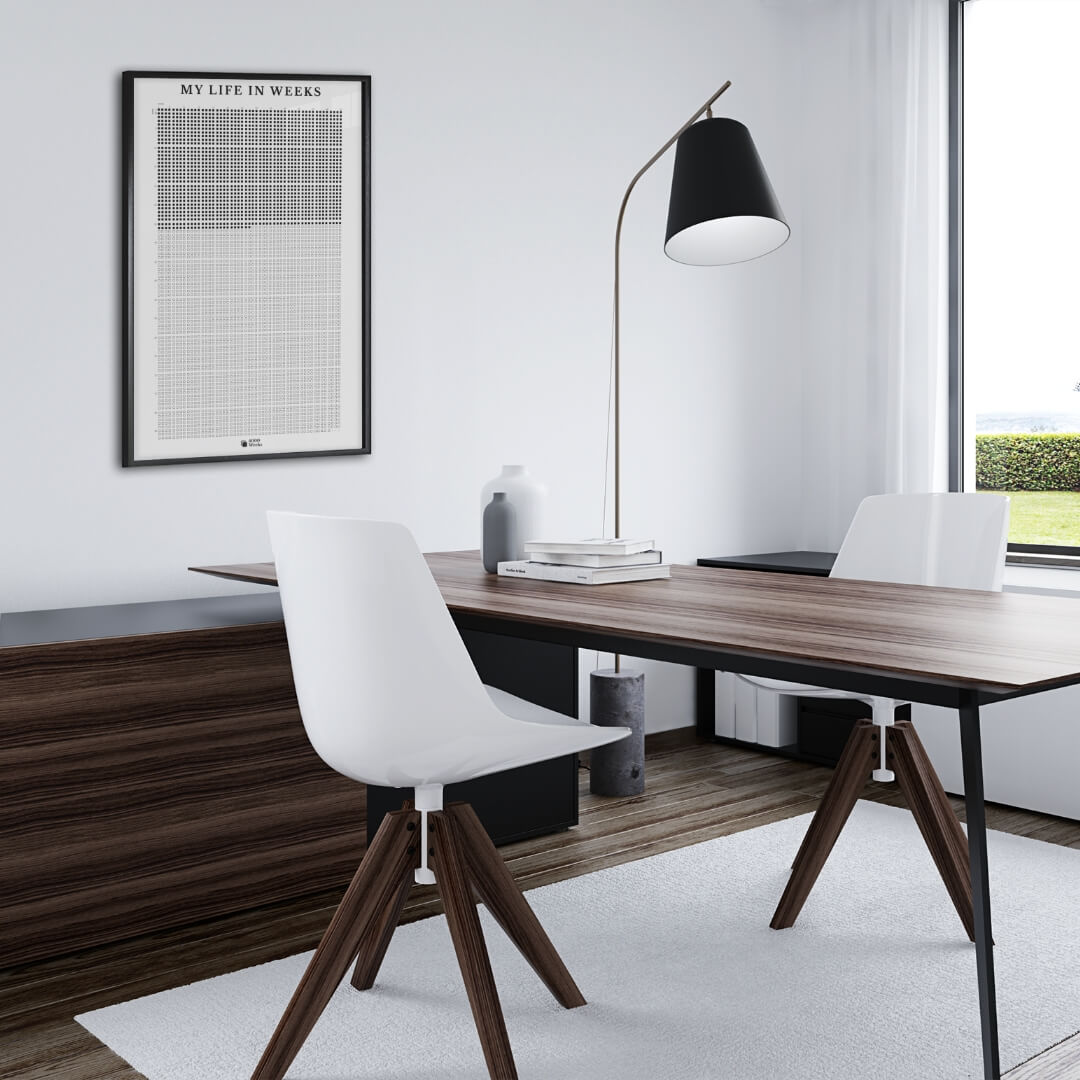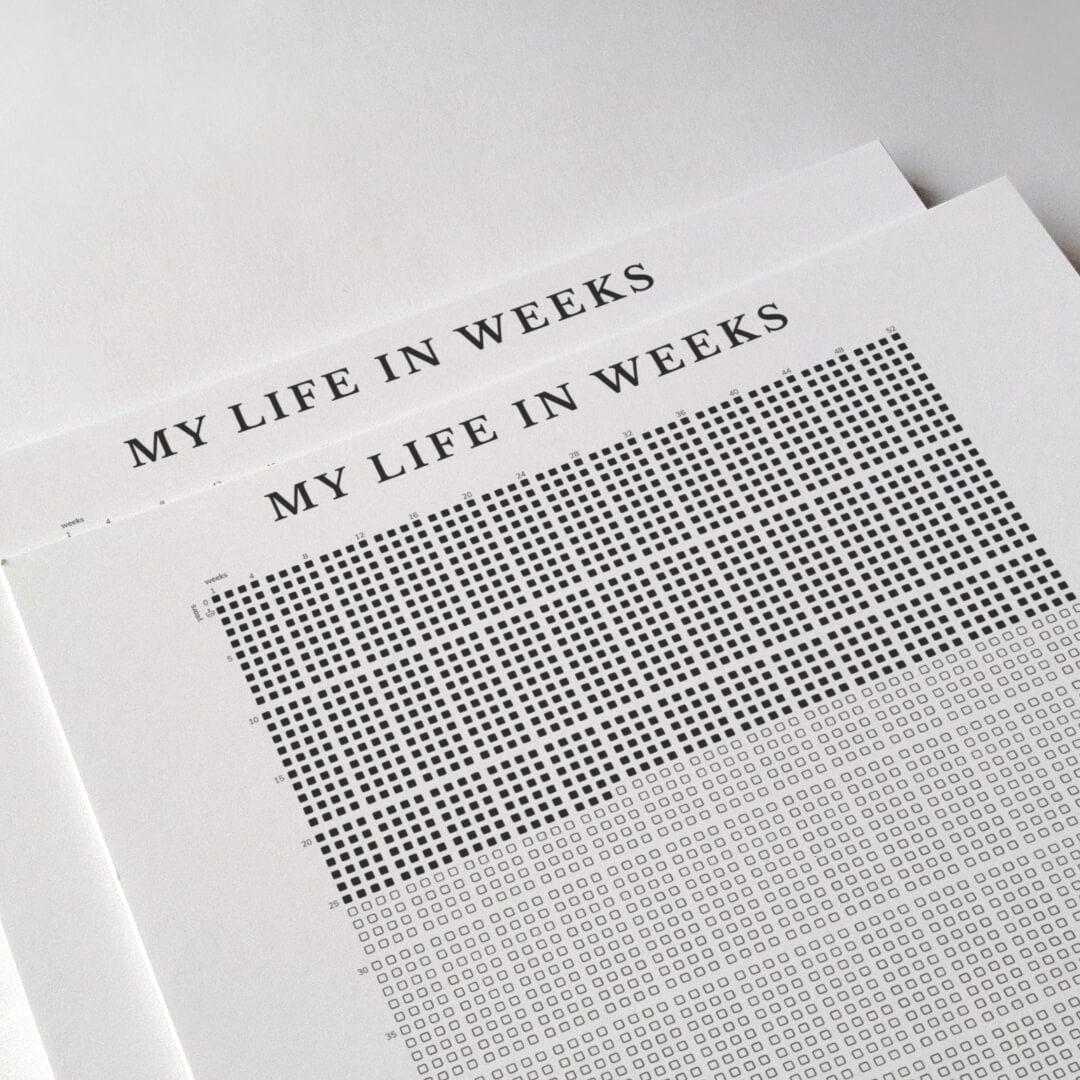 4k Weeks Poster™
Each box corresponds to one week in a lifespan, and every filled-in box is one that you have already lived.
Slightly terrifying. Extremely effective.
Seeing it on a daily basis will push you to take action, enjoy every moment, and focus on the things that matter.
Unframed

✔  Pre-filled for you based on your birthdate

✔  Select 88 or 100-year life span

✔ 300 dpi high-quality print

✔  Thick and durable matte paper

✔ Writeable

✔  Format: rolled-up poster
Framed

✔   Completely customized for you 

✔   Select 88 or 100-year life span 

✔ 300 dpi high-quality print 

✔  Alder, semi-hardwood frame from renewable forests

✔   .75" thick frame

✔   Removable acrylite front protector

✔  Lightweight

✔  Hanging hardware included

✔ Instructions for preparing your framed poster for filling in the boxes are HERE.
X
The DOB you entered is
The headline you entered for your poster is
Please click Accept to show that you have double checked and approved all custom information you entered.
4K Weeks posters are custom printed and we can't change or refund orders with incorrectly entered information. Cheers!
X
Filling in this field allows you to create a custom headline on your poster. Instead of "MY LIFE IN WEEKS", the text you place in this field will be the poster headline. PLEASE NOTE: This is a custom poster, and we will print the headline exactly as you enter it here. The font size is dependent upon how many characters you enter. (See photos for reference.) THIS POSTER IS CUSTOM AND THEREFORE NON-REFUNDABLE, so please proofread your selections carefully.
X
Checking this box will leave the space at top of the poster blank. We will not print any text, including "My Life In Weeks" on the top of the poster, it will be completely blank.
Testimonials
This just kicked me in the gut when it arrived. I'm in love with it. It almost forces you to take action and pursue your goals. Life's too short to be doing something you dislike and to waste time on things which do not enrich our lives.
-Kelly King
Maybe this is not for everyone, but the powerful feeling I get when I look at my poster really helps me be more present and enjoy the little things of life.
-Debra Jenkins
Product received as described and quickly considering the covid complications.
Super happy with my calendar!
-David
This really is a wonderful product: it has a very strong motivational power on me.
The company is awesome: great customer service, quick shipping, safe packaging...
Perfect experience, I recommend doing business with them to everyone!
-Nicolas T
Customer Reviews
05/17/2022
Geoff

United States
One of my favorite things
I placed my poster right above my computer in my home office so that I see it throughout the day. It adds a lot of perspective to stressful meetings during the day and gives me motivation to make the most out of every evening. I absolutely love it and have told more people about it than I can count. Highly recommended product and the service from the team who sends it is absolutely top-notch.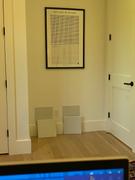 01/20/2022
Salvador R.

Spain
Awesome Customer Service & Product
I wasnt home when they tried to deliver, so they sent it again at no cost, what a great detail by the team . The product is amazing, i recommend it! Great service, great product!
01/17/2022
Mark S.

United States
01/05/2022
Shannen S.

United States
Awesome Gift
I brought this gift for my boyfriend and he loves it! I think it's a awesome reminder to live life to the fullest and to not take a day or week for granted:) . I plan on also purchasing one for myself soon.
12/29/2021
Michael K.

Australia
Life is SHORT but also LONG
The ordering process was smooth. Once I received the poster I had it framed at my local. I love the mobile application where I can monitor what week I'm in and the quality of the poster is great. What better way to monitor our time and get the most out of life. Having just finished chemotherapy and radiotherapy for a rare form of lymphoma I needed something to motivate, inspire and ensure I made the most of my time. 42 years have passed...what will the next 42 bring?